Attend one of our upcoming events.
Saturday, May 19, 2018 10:30 am - 1:00 pm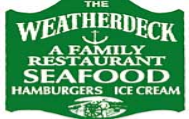 Location:
The Weatherdeck Restaurant, 168 Route 28, West Harwich, MA
Description:
Enjoy a morning of miniature golf followed by lunch at the Weatherdeck!

Please Choose From:
-Fish & Chips-
-Hamburger-
-Cheeseburger-
-Grilled Cheese-
-Hotdog-
-BLT-
(All served with ice cream and a drink)

Reserve by May 18th, 2018
This form stopped accepting submissions on May 19, 2018 10:30 am EDT.